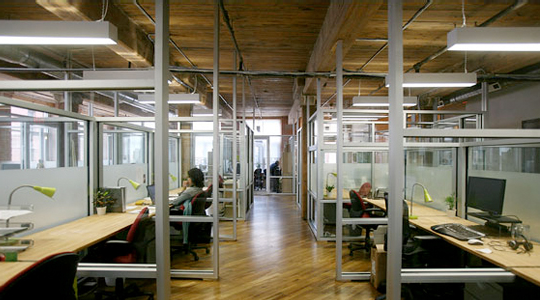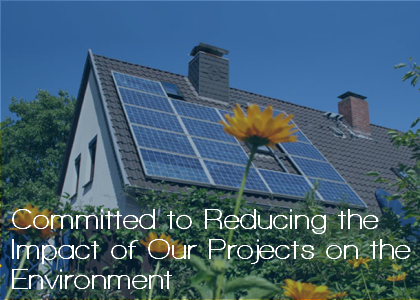 Lo Magno Construction, Inc. works to continuously improve the economic, environmental and social aspects of its operation and the built environments we create.
We build sustainable environments for our clients by focusing on meeting their needs for today and tomorrow. With our clients and the design team, we focus on a sustainable built environment which incorporates the following:
Ensuring that the project's U.S. Green Building Council's LEED® goals are met.
Proper space utilization for the client's current needs and tomorrow's anticipated growth.
Identification, selection and procurement of economic and environmentally sensitive materials and precuts.
Energy saving equipment and fixtures.
Water and waste utilization.
Air quality within the space.
Incorporating design elements that will keep the product fresh and relevant.
Lo Magno Construction believes that sustainability is more than just LEED® certification of a project. Sustainability is a holistic approach to meeting a client's needs today and delivering a product whose life cycle and relevancy exceeds expectations.


The LEED© Green Building Rating System provides an internationally recognized benchmark for the design, construction and operation of green buildings.

LEED© currently certifies buildings in over 91 countries and is becoming a global standard for multinational companies. Buildings are scored against a discretionary credit system and awarded Certified, Silver, Gold or Platinum certification.
LEED© Certification gives building owners and operators the tools they need to have an immediate and measurable impact on their building's performance and its occupants' well-being.

LEED© promotes a whole-building approach to sustainability by recognizing performance in five key areas of human and environmental health: Sustainable Site,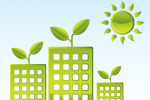 Water Efficiency, Energy and Atmosphere, Materials and Resources and Indoor Environmental Quality.
Extra innovative performance strategies concerning the design and operation of a building can be addressed additionally under the category Innovation in Design.